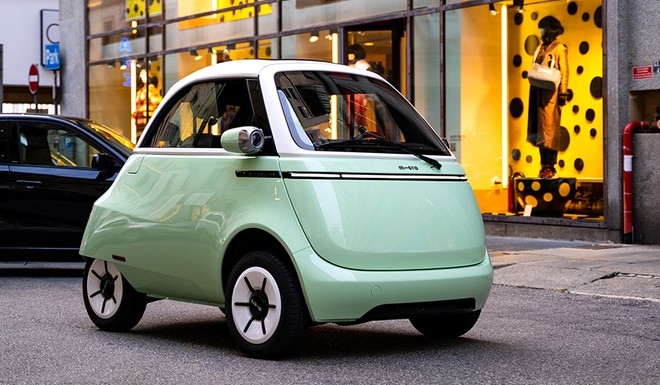 The market debut of the Microlino 2.0 is fast approaching. We had a lot to see this electric microcar closely at the Munich Motor Show 2021 and, finally, the manufacturer shared more information on opening the configurator to be able to transform reservations into orders, on the first available versions and on delivery times to customers.
The Swiss company Micro Mobility has announced that the online configurator will be officially open from 9 June. Initially, priority will be given to Swiss with a reservation. From the moment the configurator is opened, they will be able to customize the car and place the actual order. The configurator can also be accessed by holders of a reservation who live outside Switzerland. For the moment, however, they will only be able to configure the car without being able to place the actual order.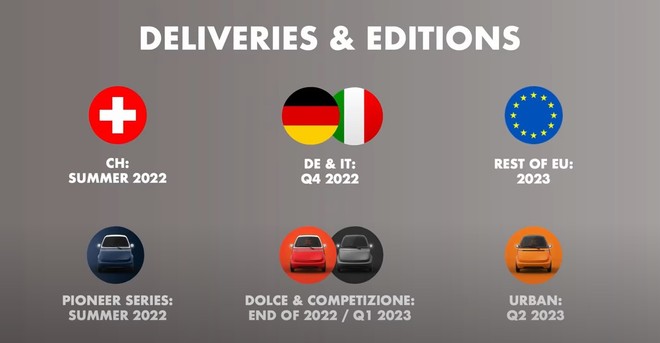 Progressively, the company will expand the possibility of being able to place orders to customers in other European countries. Italiansanyway, will be among the first given that deliveries for our country are expected in Q4 of 2022. In Switzerland, however, they will start as early as the summer. That the Microlino 2.0 could soon arrive in Italy is not surprising given that they are produced at the CECOMP headquarters in La Loggia, Turin.
The Swiss company's goal is to build 1,500 cars by the end of 2022, of which 999 are of the special Pioneer Series launch version.
VERSIONS TO LAUNCH
Initially, therefore, the Microlino Pioneer Series will be available for the first customers which will be able to count on a standard equipment that will include, among other things, the sunroof, leather-covered interiors and Bluetooth speakers that allow you to play the music contained in the inside your smartphone. On the technical side, it will only be offered with the 12.5 kW engine with 89 Nm of torque combined with a 10.5 kWh battery that allows a range of up to 177 km. The maximum speed is 90 km / h.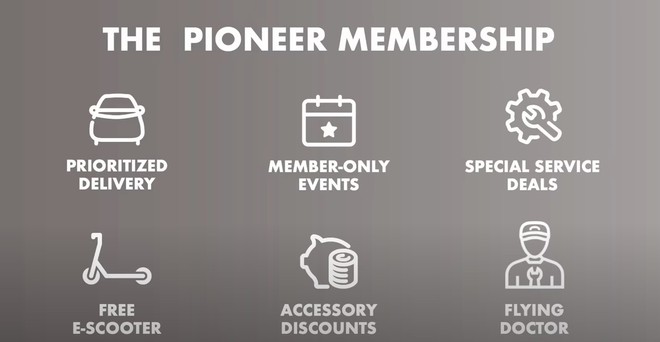 This version will also entitle you to some advantages such as priority delivery, the ability to participate in special events, a maintenance program, discounts on accessories and more. Subsequently, the Swiss company will focus on offering the versions Sweet and Competition of his Microlino 2.0 which essentially differ in aesthetic choices since the mechanical base is always the same. In 2023 it will then be the turn of the model Urban.
Recall that the prices of the Microlino 2.0 start from 12,500 euros.
VIDEO