Bittersweet debut in Obi-Wan Kenobi's Disney + series. The good news first: the series immediately positioned itself at the top of the Disney + original productions most viewed ever, according to the data analyzed during the first weekend of availability. This was confirmed by the official Star Wars account itself via Twitter. Excellent news that comes after another series dedicated to the universe of Star Wars that had not completely convinced (the reference goes to Book of Boba Fett). Evidently the narrative approach that in fact resurrects pending aspects of the events between Star Wars III and IV, dusting off iconic characters, has convinced fans – and we are only at the third episode available from today on the Disney platform.
RACIST RECORDS AND COMMENTS AGAINST THE THIRD SISTER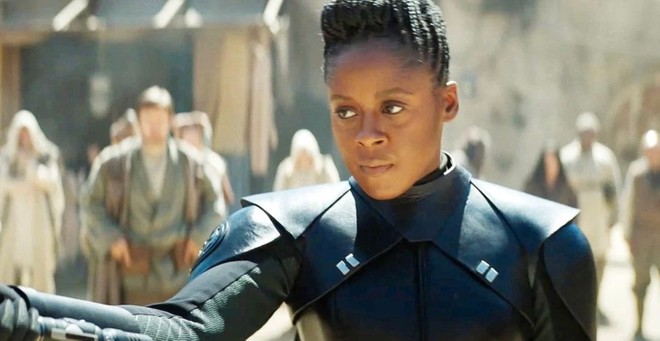 The most unpleasant part of the debut of the series concerns the racist remarks against African American actress Moses Ingram which in the production interprets the Third Sister, a member of the Inquisitors and determined to hunt down Obi-Wan Kenobi. She is the same actress to confirm that she has received a series of racist messages: many of her have emphasized hers diversity and the fact that she is unworthy of that role, others have launched into even more direct racist invectives. In a story posted on Instagram, the actress said: There are hundreds of them […] There is nothing we can do to stop this hatred.
Very serious episodes that generated the understandable reaction of Ewan McGregor himself (Obi-Wan Kenobi in the series) who blasted Star Wars fans who sent racist comments against the actress by pointing out:
It seems that some fans have decided to attack Moses Ingram online and send her the most hideous and racist direct messages. I heard a few this morning and it broke my heart. Moses is a brilliant actress, she is a brilliant woman and she is absolutely fantastic in this series. She brings so much into the series and franchise, and she made me nauseous to hear what was going on.
I just wanted to say, as lead actor and executive producer on the series, that we're on Moses' side. We love Moses. And if you send her bullying messages, in my mind you are not a Star Wars fan. There is no place for racism in this world. I am completely on Moses' side.
The official Star Wars account tried to close the case with a joke to which Star Wars fans will be able to give the right weight, and which on reflection is not so much joke:
There are over 20 million sentient species in the Star Wars galaxy, don't choose to be racist
An effective appeal to full understanding and acceptance diversityin the style of Star Wars.